Are you Built for
Adrenaline?
In 2017, Griiip is bringing a new and exciting concept to the world of racing – the G1 Series. A racing series that will be focused on you – the driver.
Soon coming to a track near you – don't miss the opportunity to try the G1!
Our goal isn't only to provide the best performing, sexiest entry-level Formula car. Our main goal is to make entry-level racing super exciting and also much more affordable. We hope to see more drivers, more races and a larger audience everywhere.
Using our data systems pilots can learn and improve by themselves, and make the most out of their track time.

The G1 virtual reality simulator allows to learn the track prior to racing, and also test and tune the car.

Everybody drives the same car model – it's all about the pilot's talent.

Our onboard cameras will stream live videos along with car data to the circuit audience and to the audience at home.

Coming soon: Our augmented reality technical manual allows every driver to easily tune the car, identify issues and make simple fixes.
Drivers, race teams and motorsports entrepreneurs – contact us.
Visit https://northamf1000.com/ for all the latest and greatest information on one of the most exciting, fastest growing road racing series in the world!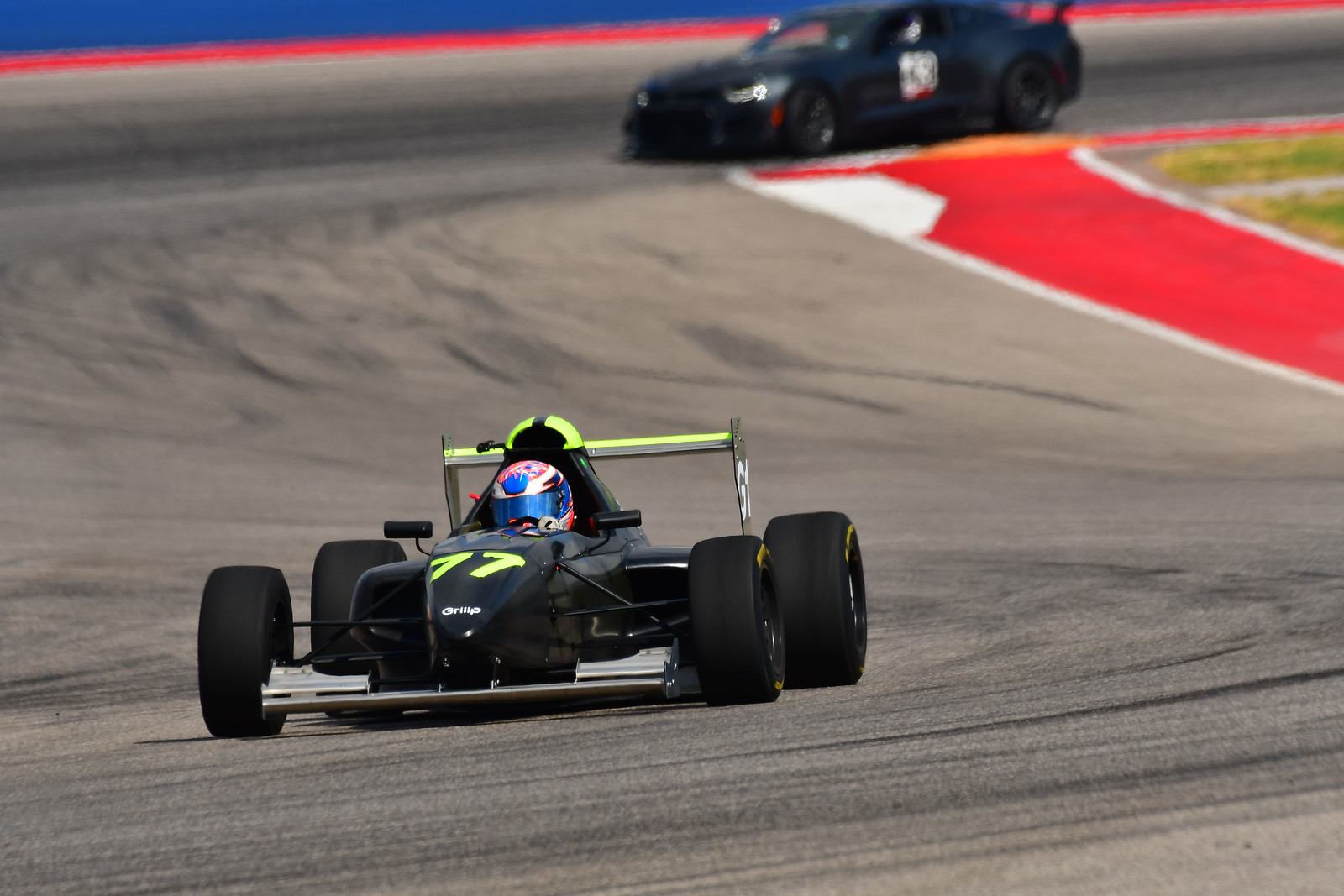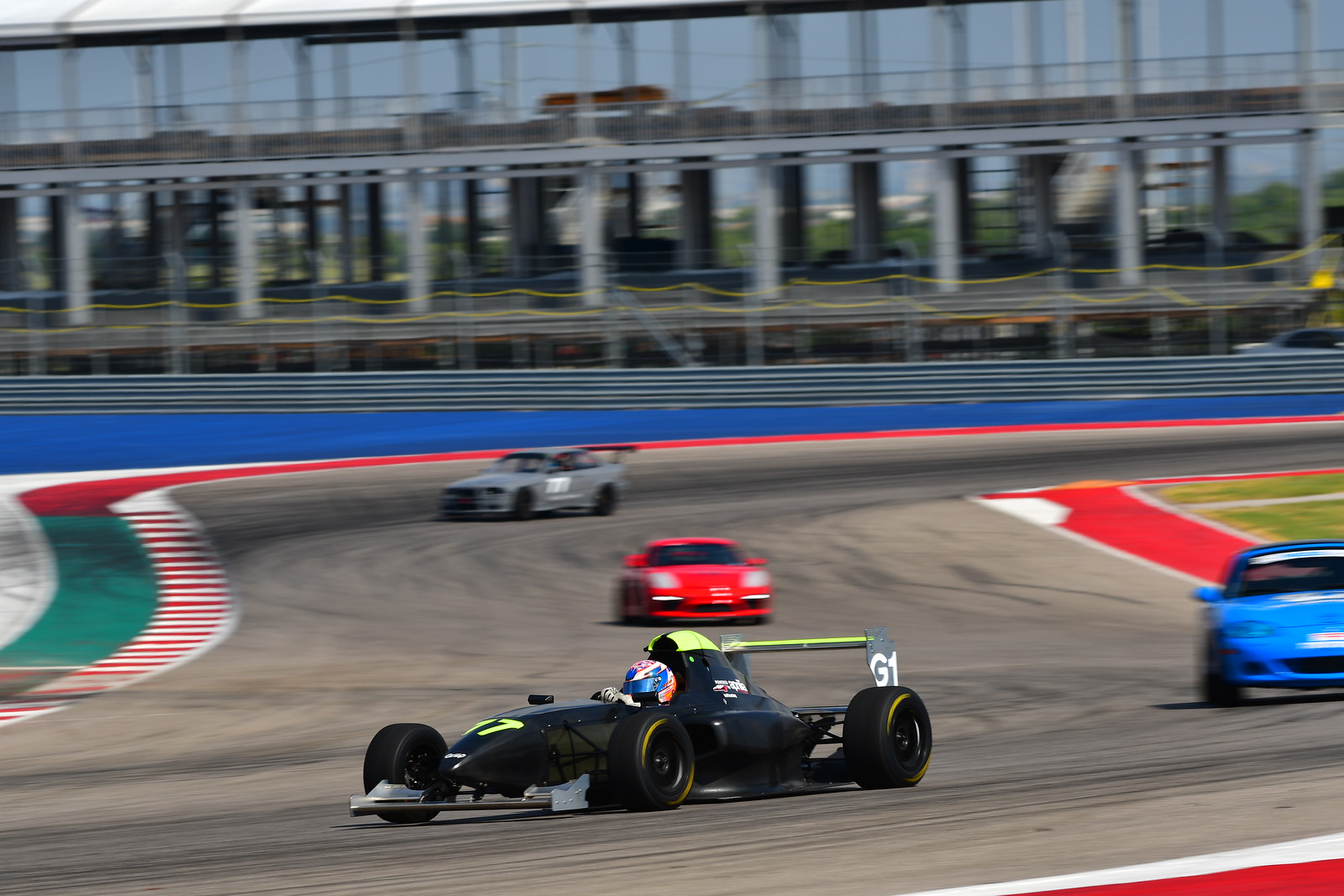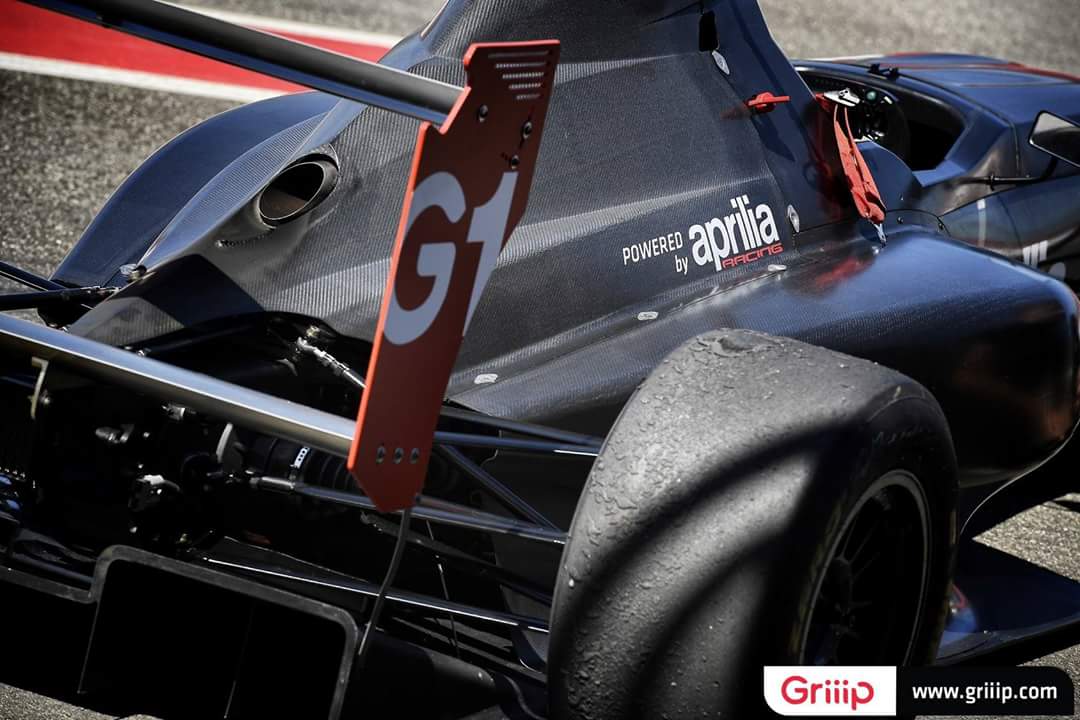 G1 Specifications:
Chasis

Tubular 4130 chrome-moly steel space-frame
Engine and Transmission

Aprilia RSV4 1000cc engine / 201HP

Griiip© intake and exhaust systems.

6 speed sequential gearbox

Engine ECU with built in cut-offs for clutchless quick up and down shifts.
Griiip's Drivetrain (Patent Pending)

Driveshaft system to limited slip differential.

No chain, zero maintenance and higher performance
Suspension

Double wishbone made from airfoil section

Pushrods actuated coil-over dampers

Front and rear anti-roll bars
Aerodynamics

High downforce

Front and rear twin element wings

Front splitter

Rear diffuser
Wheels

Lightweight aluminum Single-Nut rims, 13X8 front, 13X10 rear
Brakes

Double circuit, 2-pot calipers acting on 256mm diameter ventilated disks
Fuel

28 liters FT3 FIA fuel tank
Weight

390kg including fuel
Safety
Front, Rear and Side crash structures

6 point safety harness

On board fire extinguisher

Removable steering wheel